New Laser Lift – Eri Clinic Omotesando
Sagging skin, skin pigmentation, wrinkles, pores ...
The latest laser treatment helps to improve many problems at the same time!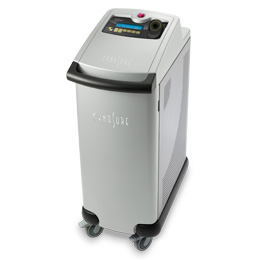 "New Laser Lift" is the most advanced mechanical treatment that can simultaneously show two long-range laser, Alexandrite and Nd: YAG
This is a multifunction machine that can treat at the same time hyperpigmentation, wrinkles, sagging skin, pores, acne scars …
In the cuticle, Alexandrite reacts strongly with the melanin pigment, which is effective in treating hyper pigmentation, freckles and hair loss.
In addition, Nd: YAG activates the formation of collagen in the dermis, toning the skin, and may also tighten pores and improve acne.
We combine skin cooling during laser treatment, so customers do not feel any pain like conventional laser treatment, and no downtime needed
It is better to receive a vitamin C iontophoresis or a needle-free for FACE after laser treatment.
We are pleased to introduce the advanced laser "Elite Plus", which performs more effective treatments in a short time!
"Elite Plus" is the latest series equipment that powers up both power and irradiation speed compared with the conventional equipmen.
By using handles in different sizes, this device helps to treat more thoroughly according to each person's skin condition.
※Dual-beam laser therapy with Alexandrite 755nm and YAG 1064nm.
In addition to being able to change the wavelength and pulse, we can handle a variety of treatments by combining two kinds of wavelengths.
【Effective when combined】Iontophoresis Vitamin C(Whole face)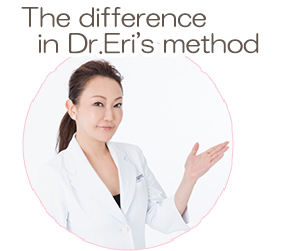 ●This is Dr. Eri's exclusive treatment by utilizing the properties of the laser.
●The revolutionary treatment list, in just one machine, can improve a variety of skin aging problems such as pigmentation, wrinkles, sagging skin, acne scars.
Illustrative image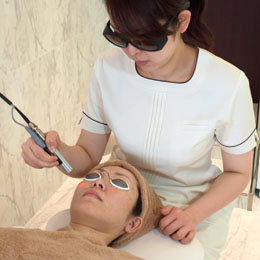 Treatment image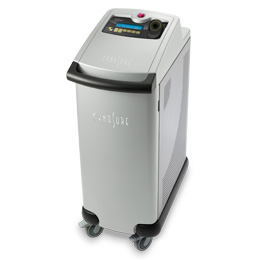 Elite+
Recommended for following customers
Want to improve sagging skin

Want to tighten pores

Want to improve acne scars

Results
・Lift up effect

Improves sagging skin and wrinkles, have a lift effect.

・Improves skin pigmentation, freckles

Improves skin pigmentation, freckles

・Improves acne scars

Improve acne scars, convex skin surface.

・Improves hair loss

Effectively improve hair loss.
Related treatments