Medical Hair Removal Laser
Dr Eri's reliable method of hair removal comes with minimal pain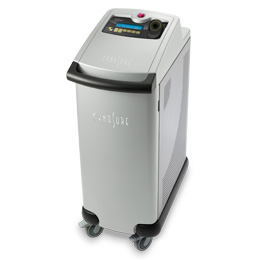 Dr Eri will carefully look into the condition of the skin and hair.
The highly effective device Alexandrite Laser results with hair removal with minimal sessions. Yag laser is applied to approach baby hair and pigmentation areas.
Treatment proceeds upon the condition and type of hair and skin.
Depending on the area of treatment 5 to 6 sessions with a 1 to 1.5 month interval due to the cycle of hair. May be possible to have the hair removed permanently.
Highly designed effect for parts such as the underarms, arms, and legs
We are pleased to introduce the advanced laser "Elite Plus", which performs more effective hair removal treatments on a wider range!
"Elite Plus" is the latest series equipment that powers up both power and irradiation speed compared with the conventional equipmen.The superior solution for treating pore and beautifying and bringing back skin firmness, while also adding a unique system to cool the skin during laser projection, so it is recommended for customers who are not able to bear pain.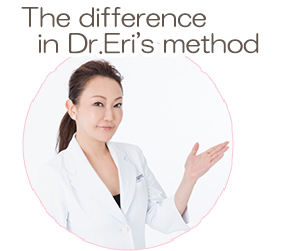 ●Using advanced medical laser technology, ensuring effective hair removal in short time.
●Operation carefully, care after treatment carefully, you can safely treat.
Our clients are very pleased to evaluate that "This is a clinic to take care of all my bristles."
●There are also a lot of customers who come back to use a service that requires a high degree of visual acuity, such as the eyebrow area or the neck area.
We are proud of the sophisticated technology that only Dr Eri doctors have.
Medical Needle Epilation
Removing hair that cannot be done by laser!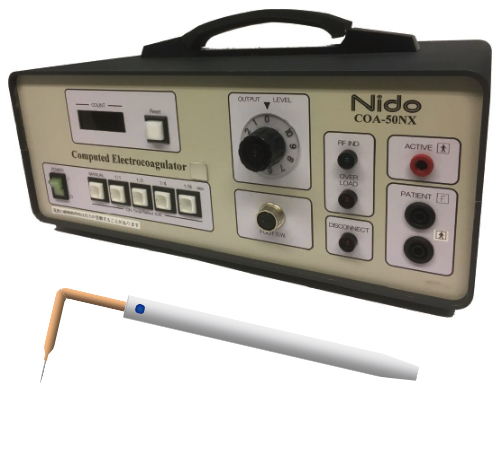 Laser reacts with the melanin pigment inside the skin, so it does not react with gray hair and thus cannot completely remove it. It is "medical needle epilation" that can almost certainly remove hair that cannot be treated by laser.
That's why for gray hair or hair at those areas, we will use "medical needle epilation" instead.
Here at Eri Clinic Omotesando, we use medical insulated needles in order to perform safe needle hair removal. We will also do our best to minimize the pain as much as possible. If you are worried about getting pain during treatment, please consult us.
Highly recommended for those who
・Those who want to remove gray hair!
・Those who want to want to eliminate hair that laser couldn't remove!
・Those who want to do a hair epilation that is compatible with all kinds of hair types and skin colors!
Notes regarding aftercare
・Please keep the hair root, do not shave or pluck hair and grow it at least 3-5 mm before coming to our clinic.
・Be sure to take adequate measures against UV rays after treatment.
・Please do not pull out or shave hair after the epilation.
・Keep your skin clean to prevent germs from entering the pores and avoid friction as much as possible.
・To obtain the desired effect, we will conduct epilation based on your hair cycle.
*The treatment pace might differ depending on the body part, please consult our doctor for more details.
Illustrative image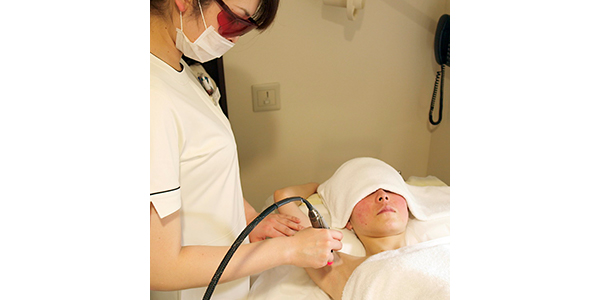 Picture of the front arm treatment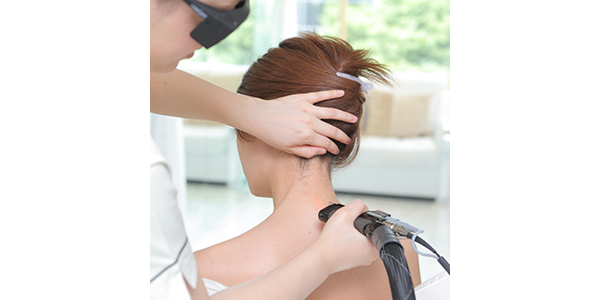 Laser hair removal in the nape area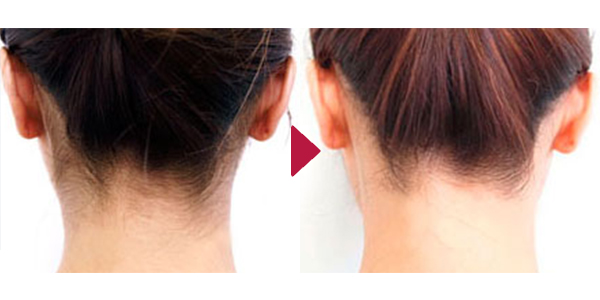 By carefully designing and removing unwanted hair, you will arrange it as a beautiful nape that draws your eyes when you put your hair up.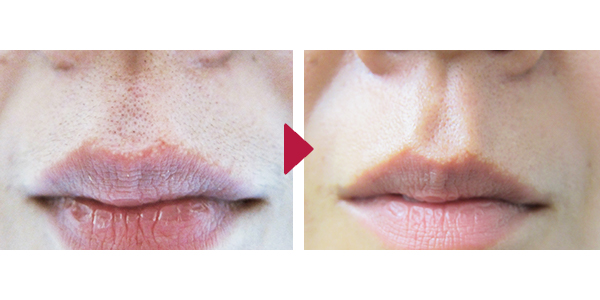 Hair removal under the nose can eliminate the problem of shaving, while removing skin problems.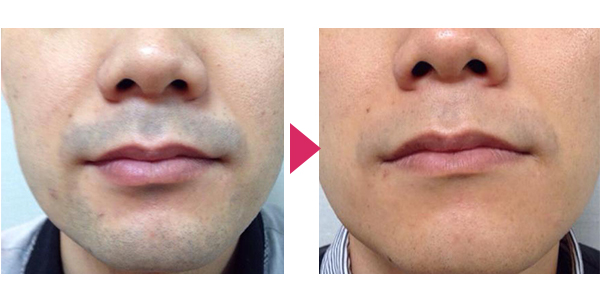 Two different wavelengths of laser light can be used, and patients with thick beards and weakened skin due to shaving can also receive this treatment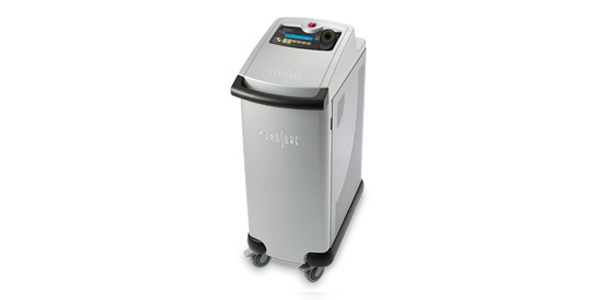 Elite+
Results
・Body Hair Removal

Permanent hair removal on the face, arms, legs, under the arm, V Line
Steps
STEP1

Marking upon Consultation Consultation with the Dr
Examine the type of skin and condition of the hair

STEP2

Shave Careful shaving of the treatment area.
STEP3

Shoot laser Set the appropriate power level to project Laser.
Lazer screened with round light of 1.25 "1.5cm diameter, cooled once a second.
The nape takes about 15 minutes, the armpit takes about 15 minutes, the two legs take about 30 minutes to complete.
STEP4

Cool After treatment use a cool cloth immediately.
STEP5

Apply medication Check your skin condition, apply anti-inflammatory and finish the treatment.
Related treatments