Dr.Eri's Pico Laser Toning
The most advanced laser technology helps to lighten skin tone, improve skin pigmentation problems such as freckles, pigmentation, uneven skin ...Brings bright, smooth skin!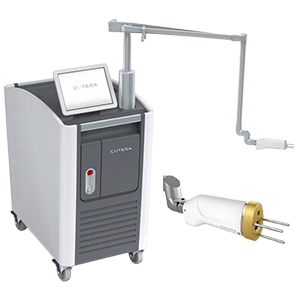 Effective removal of pigmentation spots, freckles, uneven skin color … superior to other laser treatment machines on the market.
Repeated periodic treatment will bring a smooth, flawless skin.
Pico Toning laser treatment for the latest "Enlighten SR" for the first time in Japan!
The Pico laser beams in a surprisingly short time (1 billion percent seconds), shedding small amounts of melanin without damaging the skin.
In addition to removing pigment spots for a short period of time that conventional laser devices do not currently do, it also has great effects on skin rejuvenation.
<Option>
Combine with whitening set to bring the highest effect
●Duration of treatment
Both cheeks about 15 minutes
●Pain during treatment
Slight pain
●After treatment
There is also a slight reddening of the skin but it will disappear in a few minutes
●Down time
None, after treatment can put on makeup immediately
●Number of treatments
About 1 – 10 times (varies on treatment issues)
●Effective treatment pace
Treat every 3 to 4 weeks to achieve maximum effect
●Effective when combined
・Needle Free Meso for Face
・Iontophoresis Vitamin C
・Iontophoresis Whitening
・Super Whitening Drip Infusion
・Whitening Meso Therapy
●Take care after the course
・Sunscreen should be carefully applied
・After treatment, adequate moisturizing is required
・When skin care should not massage and rub the skin strongly
・Please do not take a long time in the sauna or body bath on the day of treatment.
Illustrative image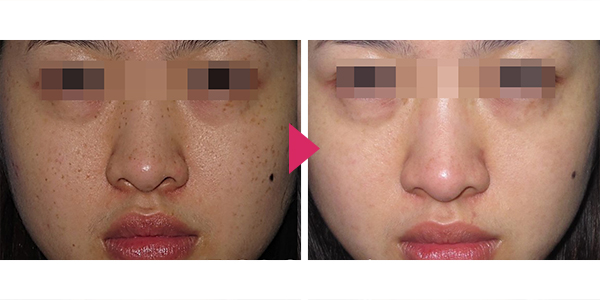 Illustrative image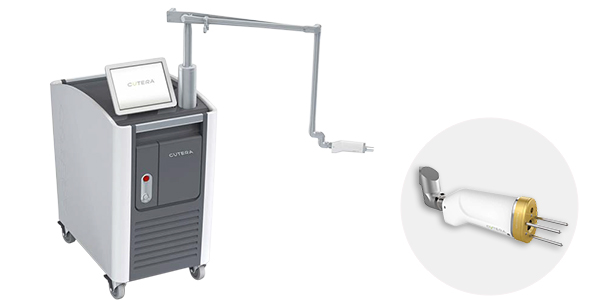 Device
Results
・Improves most types of pigmentation such as pigmentation, age spots, freckles ...

・Improves pores

・Improves skin quality
Related treatments