Dr.Eri's Pico No Moth Laser
Remove pigment spots in a short time without damaging the skin!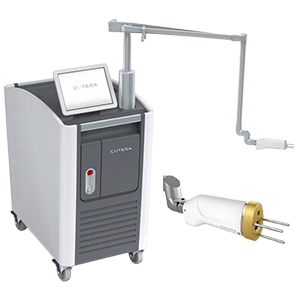 It is possible to project local laser at the pigment area, without damaging the skin, the treated skin will soften and the pigmentation will fade away.
Not only does it work with dark pigmentation areas, but it is also highly effective with shallow pigmentation areas that are difficult to improve with light treatments.
Unlike other treatment machines on the market, this device does not increase pigmentation after treatment.
Pico Toning laser treatment for the latest "Enlightment SR" for the first time in Japan!
The Pico laser beams in a surprisingly short time (1 billion percent seconds), shedding small amounts of melanin without damaging the skin.
In addition to removing pigment spots for a short period of time that conventional laser devices do not currently do, it also has great effects on skin rejuvenation.
<Option>
Combine with whitening set to bring the highest effect
●Duration of treatment
A few minutes (depending on the location and the treatment content)
●Pain during treatment
Slight pain
●After treatment
Immediately after the treatment skin appears white and red spots, then gradually turned to russet, then blackened and peeled off, this phenomenon occurs naturally in about 4 to 7 days
●Down time
Within 1 week after treatment, there is a slight exfoliation, which can be done on the day following the treatment.
●Number of treatments
1 time, may be 2 times depending on the treatment problem
●Effective treatment pace
After 1 month of treatment, follow up to see if treatment is needed
●Effective when combined
・Needle Free Meso for Face
・Iontophoresis Vitamin C
・Iontophoresis Whitening
・Super Whitening Drip Infusion
●Take care after the course
・Sunscreen should be carefully applied
・After treatment, adequate moisturizing is required
・When skin care should not massage and rub the skin strongly
・Please do not take a long time in the sauna or half body bath on the day of treatment.
Illustrative image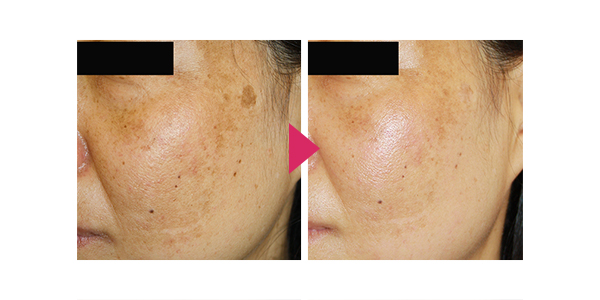 Illustrative image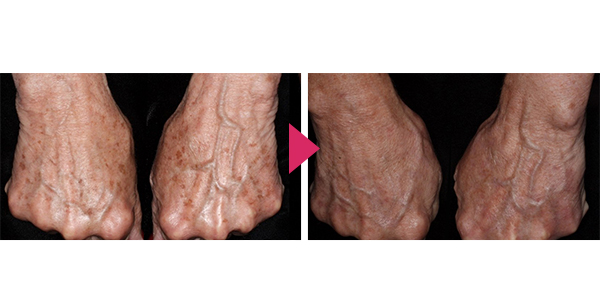 Illustrative image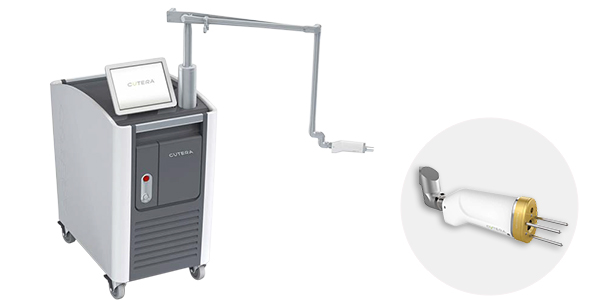 Device
Results
・Improves most types of pigmentation such as pigmentation, age spots, freckles ...
Related treatments