Cosmetic Gynecology・Anti-Aging・Snoring Improvement
Address specific problems of women without surgery Vaginal rejuvenation latest technology
The women's body begins to decline at the age of 35, when estrogen begins to decline, the vagina will age just like the face, it will lose its tightness and risk of vaginal atrophy.
Vaginal rejuvenation treatment at Eri Clinic Omotesando helps to improve urine leakage, vaginitis, loss of sensation when intercourse … Vaginal rejuvenation without surgery.
There is also a sleep-snoring treatment that occurs when the mucous membrane is sagging.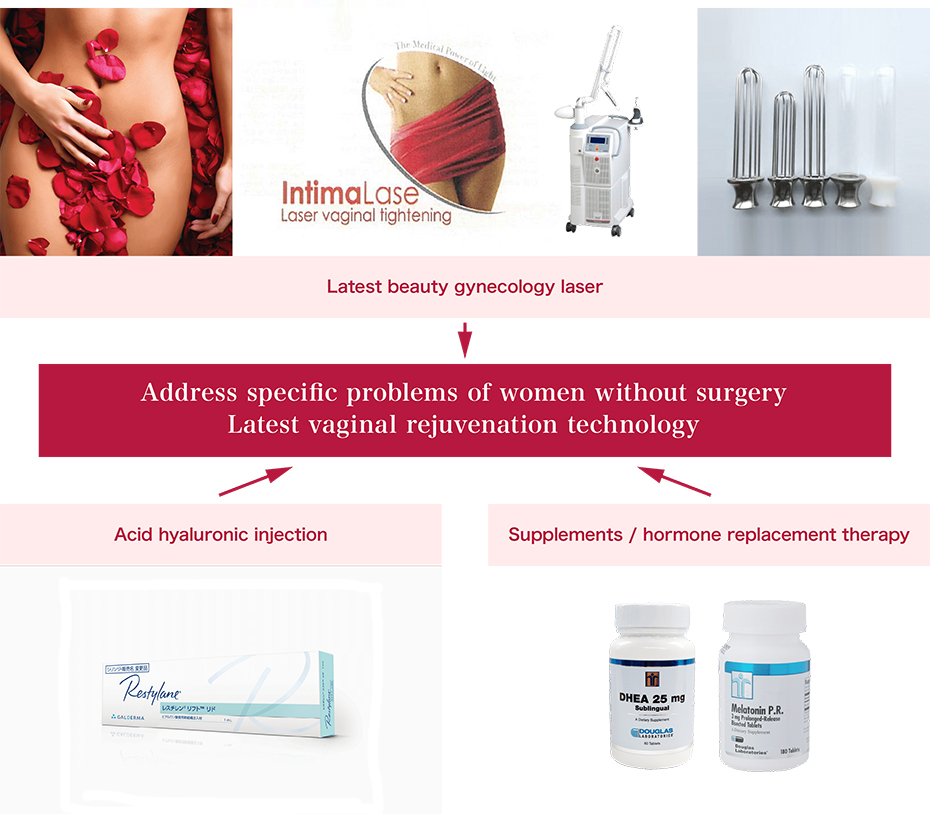 Search by problem
Cosmetic Gynecology・Anti-Aging・Snoring Improvement Treatments