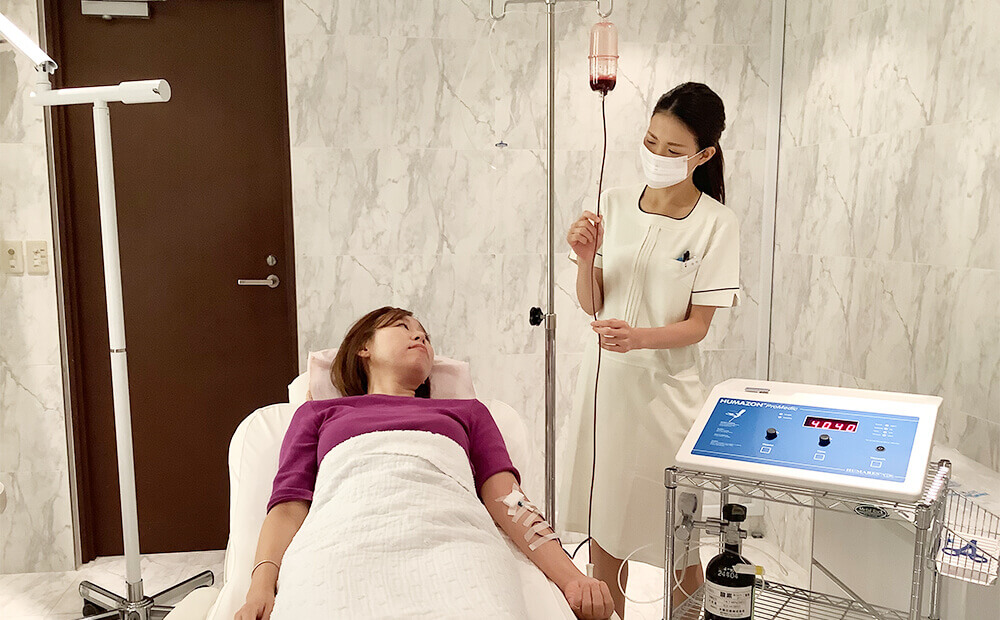 "Blood ozone therapy" is a combination of collected blood from patients with ozone. By returning the ozonated blood to the body it enhances the immunity of red blood cells creating smooth blood.
Time of treatment is about 30 minutes. The entire process is performed inside a special bottle so it is not exposed with the air outside. You can receive treatment in safe hands.
Blood ozone therapy
It is not known in Japan, but in Europe it has been established and recognized by many doctors. In recent years, ozone therapy has been carried out in many countries, such as North America and Asia for anti-aging, arteriosclerotic diseases, musculoskeletal diseases such as joints and muscles, and cancer treatment. In Germany, this treatment is allowed by insurance, and in the UK, it is a trusted treatment that is adopted by the royal family.