Dr.Eri's EndyMed PRO Perfect Intensif RF
Interference from the epidermis to the subcutaneous tissues with microscopic needles, which improves the need for thermal therapy from deep layers of the skin such as acne scars, deep wrinkles, deep pits, and stretch marks.
Not only delivers smooth but also toned and elastic skin.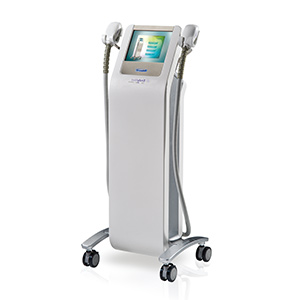 Because it can interfere deeply on the skin and only hurts a small area on the surface of the skin, this laser is very safe and does not take time to relax.
●Duration of treatment
Whole face takes 20 minutes
●Pain during treatment
Slight pain, however, can be treated with anesthetic tape before treatment to avoid pain.
●Down time
Redness remains after treatment, but it gradually disappears
●Number of treatments
From 3 to 5 times. It can be effective only after one treatment, but should be maintained to bring the highest efficiency.
●Effective treatment pace
Treat once every 2-3 weeks for the best results.
●Effective when combined
・BHA Peeling
・Iontophoresis Vitamin C
・External Medicine<Retinoic Acid>
・External Medicine<Hydroquinone>
・External Medicine<Koji Acid>
・Hyaluronic Acid
・Lift Up Meso Therapy
・Acne Meso Therapy
・Needle Free Meso for Face
Illustrative image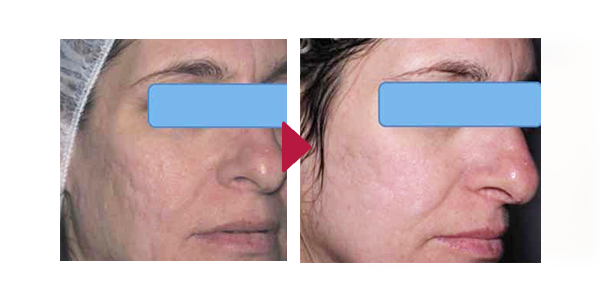 After one treatment with Intensif + fractional skin ReSurfacing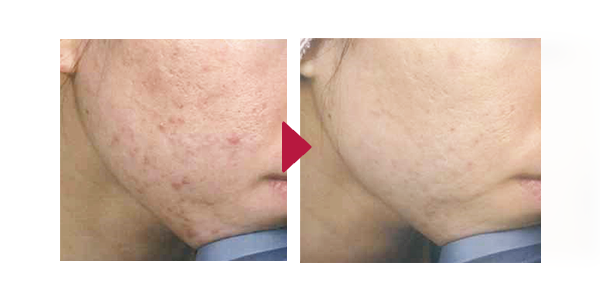 After treatment with Intensif + fractional skin ReSurfacing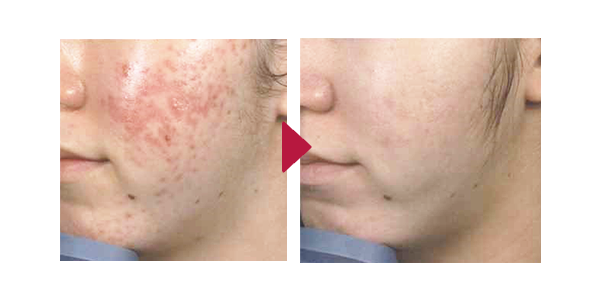 After treatment with Intensif + fractional skin ReSurfacing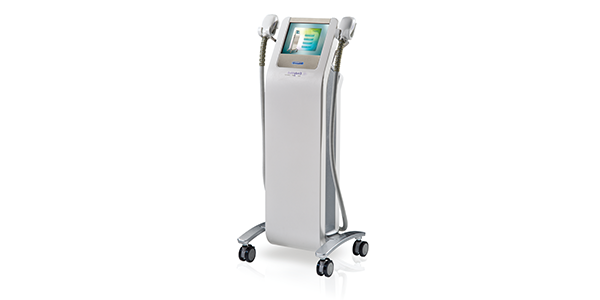 EndyMed PRO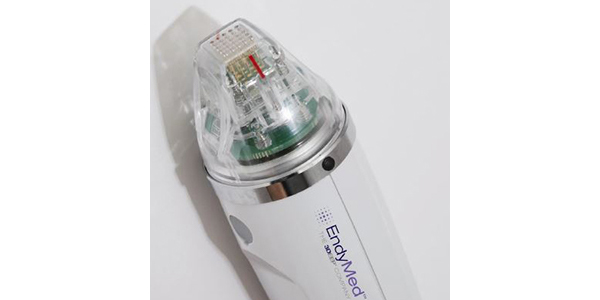 Dr Eri's Endymed Pro Perfect Intensif RF Handpiece
Results
・Improves acne scars

・Improves deep wrinkles

・Improves deep pores

・Improve stretch marks

・Skin Lift up

・Skin Toning
Related treatments