Redness(Capillary Telangiectasia)Treatment
Removes reddish patches that often have to be covered with make-up, giving the perfect skin.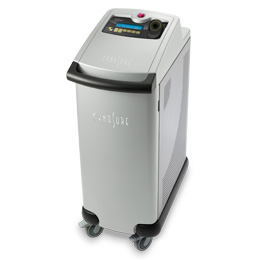 Red and blood vessels may appear on your face and leg like thin threads and webs.
This is because the capillaries of the dermis are under the cuticle for some reason enlarged and seen through the skin surface.
This symptom is called telangiectasia, but laser is the most effective treatment.
 Long pulse 1064 nm wavelength of Nd: YAG laser is used to absorb hemoglobin, gradually weakening the blood flow through the blood vessels, causing the blood vessels to harden and blur.
In addition, because the laser emits heat in the bloodstream and destroys hemoglobin, it can rapidly reduce redness.
It also has the effect of reducing redness caused by acne without damaging the skin.
We are pleased to introduce the advanced laser "Elite Plus", which performs more effective treatments in a short time!
"Elite Plus" is the latest series equipment that powers up both power and irradiation speed compared with the conventional equipmen.
By using handles in different sizes, this device helps to treat more thoroughly according to each person's skin condition.
Illustrative image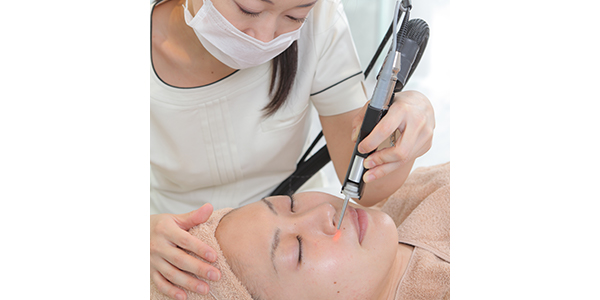 Face redness (telangiectasia) treatment image.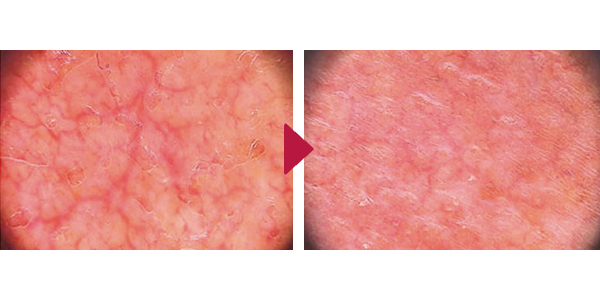 Laser treatment of the blood vessels, reducing redness.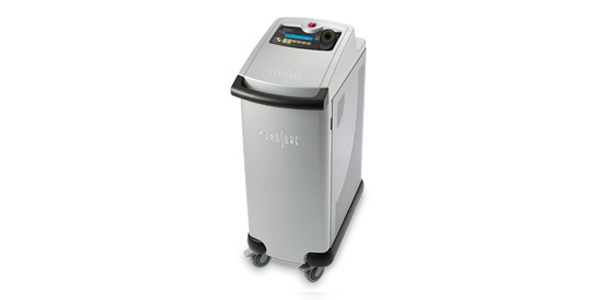 Elite+
Results
・Treatment of flushing (capillary expansion)

Treatment of flushing (capillary expansion)

・Improves blushing

Improves redness caused by acne, redness