Hay Fever Botox
Botox injections for pollen allergies by Dr. Eri's method is a treatment for getting Botox into the mucosa by a special technique that does not cause pain or side effects.
There are no side effects such as rhinitis, drowsiness or fatigue, and to thoroughly improve the symptoms of pollen allergies such as runny nose, stuffy nose, itchy eyes!
Botox inhibits acetylcholine as a sensitive hereditary material, and is used in the treatment of facial lifting, facial expression improvement, facial toning, or calf slimming.
Effective in blocking the transmission to the nervous system, also effective in treating sweating.
Botox also has the effect of suppressing the excitement of the sympathetic nerves in the nasal mucosa, preventing nasal discharge, improving nasal congestion and itching.
In general, Botox is mostly applied to drip or spread on the nose, but thanks to Dr. Eri's special method, the drug stays in the nose for a certain period of time, thus achieving higher efficacy than expected.
Duration of treatment is 15 minutes, because no syringe is used, so no pain, no side effects such as sleepiness like rhinitis, so you can rest assure no hinderance to daily life.
Illustrative image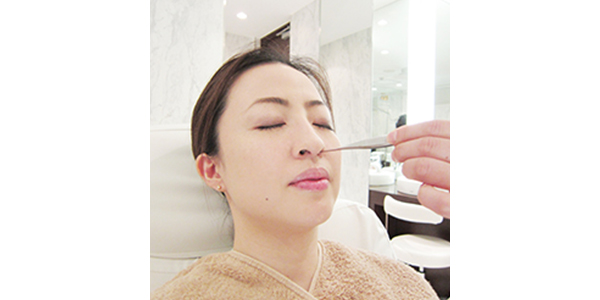 Illustrative image
Results
・Effect maintains within 2-3 weeks.

・Reduce nasal congestion or runny nose due to pollen allergy.

・Reduce eye itching
Related treatments