Hay Fever Botox
Botox injections for pollen allergies by Dr. Eri's method is a treatment for getting Botox into the mucosa by a special technique that does not cause pain or side effects.
There are no side effects such as rhinitis, drowsiness or fatigue, and to thoroughly improve the symptoms of pollen allergies such as runny nose, stuffy nose, itchy eyes!

Botox has the effect of blocking the neurotransmitting-substance called acetylcholine, and it is used to improve laugh lines and conduct facial lift-up as well as shape small face and slim legs.
The function of blocking transmission to nerves also works on sweat glands, hence effective for the treatment of hyperhidrosis.
With these functions, it is possible to stop the secretion of runny nose and improve stuffy nose and itchy eyes by infiltrating Botox into the mucous membrane of the nose.
Illustrative image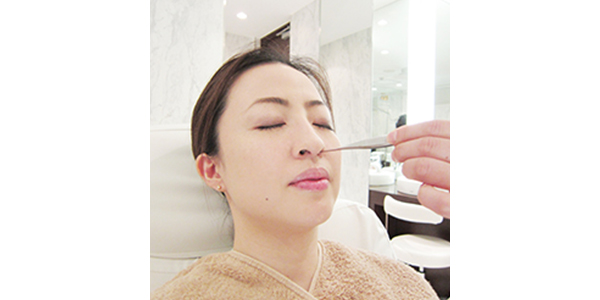 Illustrative image
Results
・Effect maintains within 2-3 weeks.

・Reduce nasal congestion or runny nose due to pollen allergy.

・Reduce eye itching
Related treatments