TruSculpt / TruSculpt 3D (Body Shaping, Smaller Face)
"Trusculpt 3D" in the US was first introduced in Japan!Firming, lifting, tapering the body, bringing a sharp face and seductive curves!
The machine uses modern RF technology to help dissolve and remove deep fat cells!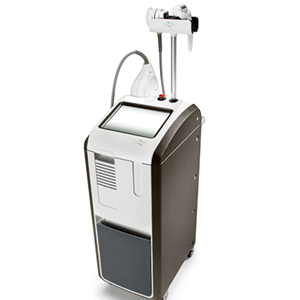 Thanks to the deep action of the skin under the skin, the phenomenon of replacing fat cells occurs, naturally decomposes, reducing the amount of fat cells safely. Medical equipment is the newest compact, to feel effective immediately after the treatment without pain or heat, in addition to make it difficult to form fat tissue.
"Trusculpt 3D" in the US was first introduced in Japan!
Trusculpt 3D has two times the energy output than other machines, which can effectively reduce fat cells in just a short time.
Treatment handles also range from fixed to removable, which reduces pain and heat when treated.
It tones and lifts the muscles and creats the perfect face.
※Use separate handles for BODY and FACE
Eri Clinic is a clinic that received Truscalp's certificate
Our institute has received a certificate from Cutera company for Truscalp / Truscalp 3D.
■TruSculpt
1 pass takes 3-4 minutes
※The first pass takes 4 minutes because the temperature has not risen immediately, the pass after 3 minutes / pass
【Recommended passes】
Belly 16
Hips 10-16
Thigh (1 side) 16
Face line 5-7
※Depending on the person, the number of treatment passes may vary
【Main treatment locations】
Abdomen, waist, biceps, back, thighs, buttocks, calves, …
■TruSculpt 3D
1 unit about 15 minutes (13x18cm)
【Specify the number of units】
It varies from person to person, for example the whole of the abdomen is about 4 units
【Main treatment locations】
Abdomen, waist, biceps, back, thighs, buttocks, calves, …
●Pain during treatment
None
●Down time
None, after treatment can put on makeup immediately
●Effective treatment pace
Treat once every 1-2 weeks for best result
●Number of treatments
1-5 times (depending on location)
※It can be effective only after one treatment, but should be maintained to bring the highest efficiency.
●Effective when combined
・EndyMed PRO Tightening
・Endermologie
・Fat Dissolution Meso Therapy
・Non-Needle Meso Therapy for BODY
・Needle Free Meso for Face
・Diet Medical Examination
・Weight Loss Pills (BBX)
・Weight Loss Pills (Xenical)
・Reflexology
・Diet Drip Infusion
Illustrative image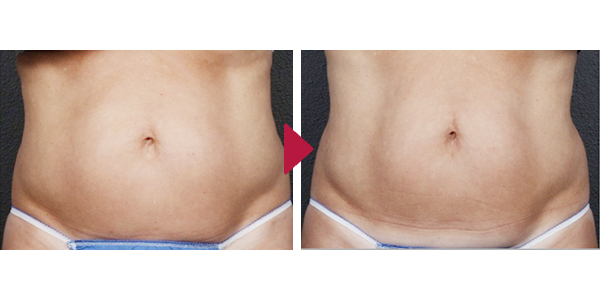 Belly
※After 2 times of treatment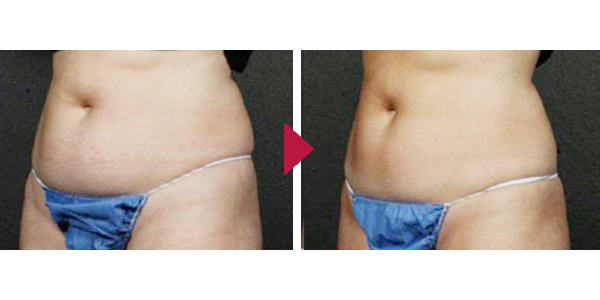 Belly
※After 2 times of treatment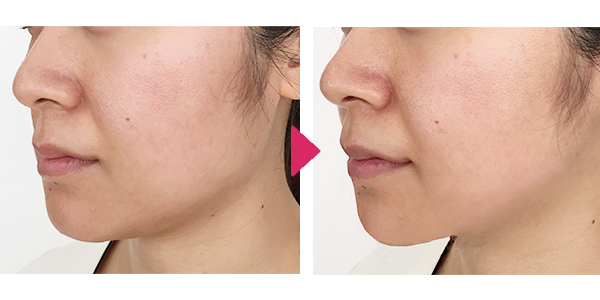 Face line
※After 1 time of treatment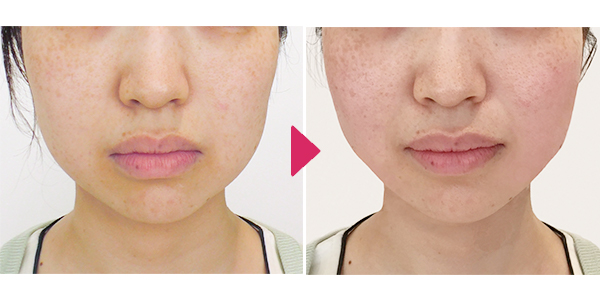 Firming face contour! Reduce the chin chin.
※After 1 time of treatment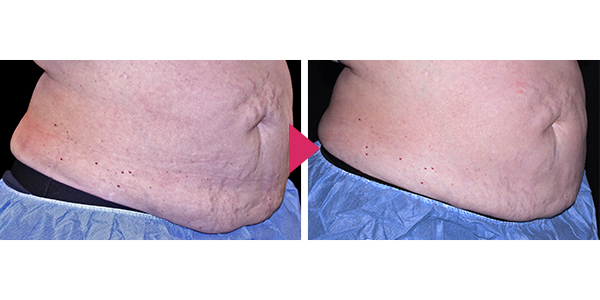 The condition before treatment (left side), after only one treatment the thickness of the fat layer decreased by 23% and the fat under the skin decreased by 0.45 cm (right).
※Comparison before and after treatment for 12 weeks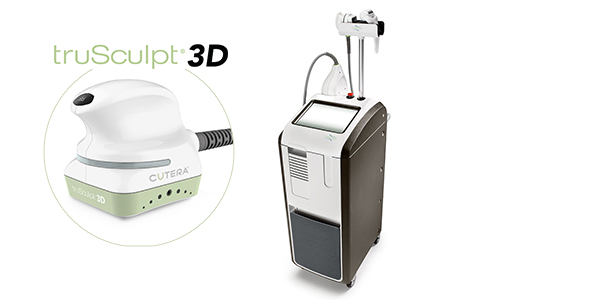 Trusculpt 3D(Body)
Fat reduction rate (One time treatment) ... On average about 24%
Compared with conventional equipment, output power is more than 1 MHz to 2 MHz!
Reduces pain and heat, removes fat cells safely and accurately in a short time!
Dead fat cells are excreted from the body for 1 to 2 months by metabolism.
Results
・Fat removal

・Slimming

・Cellulite removal

・Firming

・Tightening

・Edema removal
Related treatments